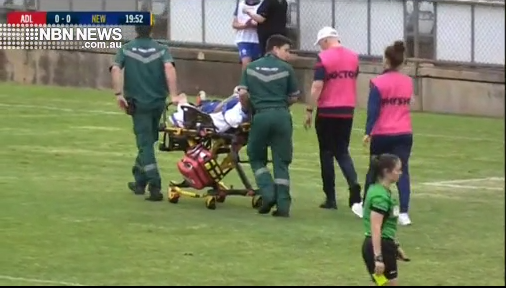 A fighting three-points for the Newcastle Jets W-League side in Adelaide last night, with Pana Petratos – the younger sister of Dimi – scoring a 91st minute winner.
But the match was overshadowed by a shocking injury for Larissa Crummer.
She broke her leg after colliding with the goalkeeper, and went into surgery this morning.
It's a cruel blow – Crummer was fighting for a place in the Matildas squad for June's World Cup.
(AUDIO IN PARTS)