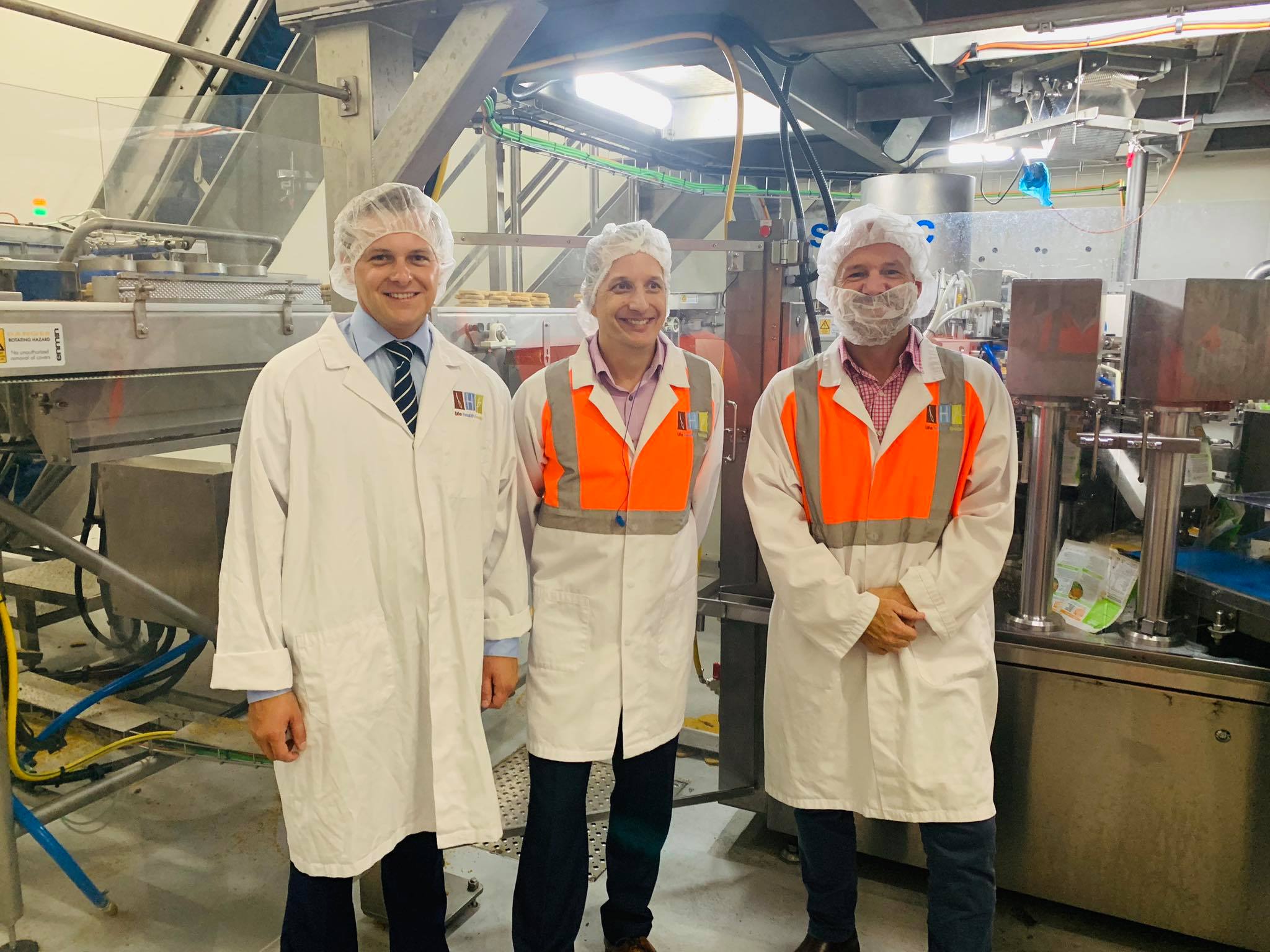 The Minister for Trade and Industry, Niall Blair was on the Central Coast today to launch the state government's new strategy to support regional food-based businesses.
"It's about fostering the talent so the workforce that's needed particularly in regional areas. It's about attracting investment into the sector and making sure we continue to be a world player when it comes to food and beverage processing and manufacturing."
It's hoped increasing international exports from New South Wales will increase demand for local products and produce.
"For us 70 per cent of our products are actually created by Australian farmers that go into out ingredients, so we love to be local."
(AUDIO ONLY IN PARTS)