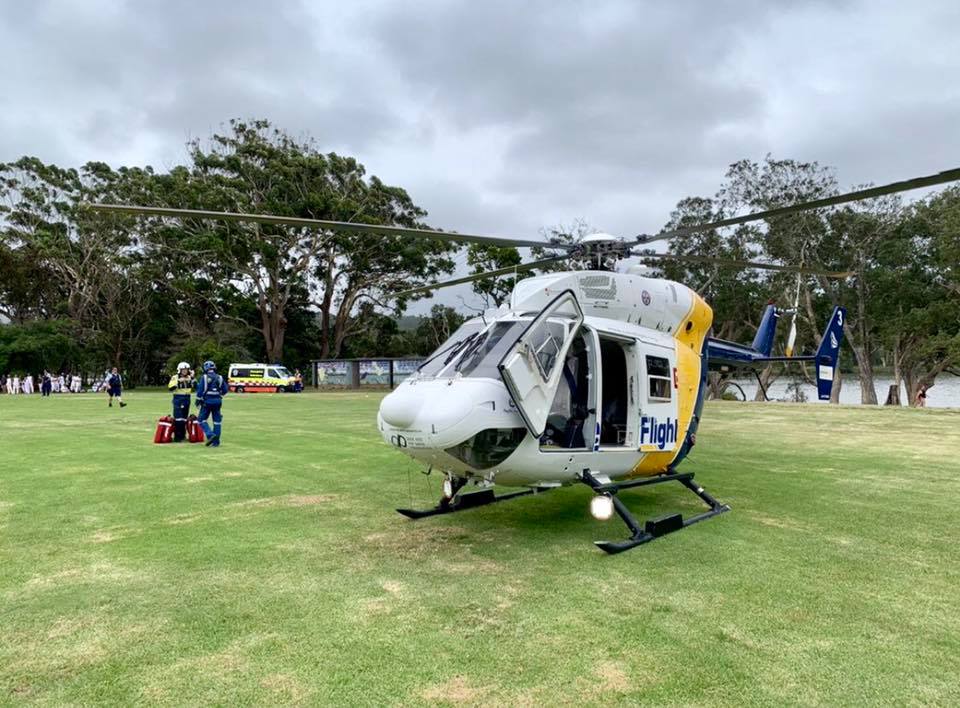 A man had to be airlifted to hospital yesterday afternoon, after he fell three metres off a retaining wall at his Avoca Beach home.
The 56-year-old was gardening when he fell, suffering injuries to his head, back and chest.
A cricket game at a nearby oval ground to a halt, so that the CareFlight chopper could come in to land and provide the patient with treatment.
(VISION ONLY)