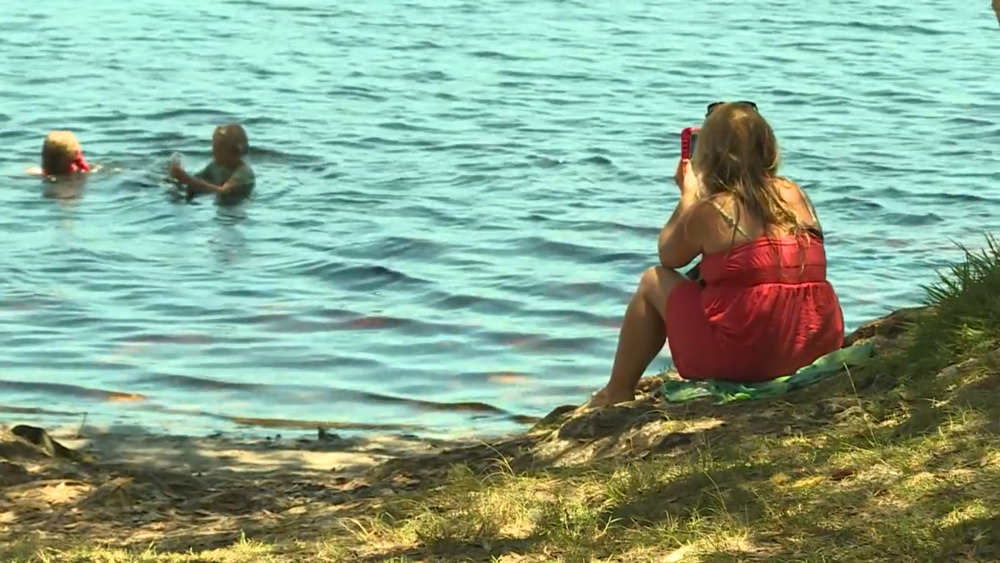 A red alert has been issued, warning swimmers not to enter Lake Ainsworth at Lennox Head, due to an outbreak of toxic blue-green algae.
Warning signs went up at the swimming hot-spot this morning and will remain in place until the algae is gone.
People who have been swimming in the lake in recent days are advised to watch out for gastro symptoms and rashes.
The popular lake is expected to be closed for at least two weeks.
(VISION ONLY)