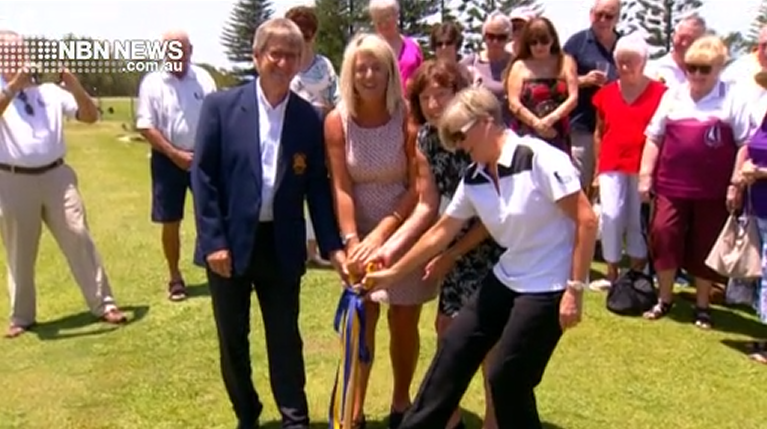 Work will begin soon on two new bowling greens, following the recent merger between Belmont Bowling Club and Belmont Golf Club.
The greens will be built on a section of the golf course – the occasion marked with a sod turning this afternoon..
The two-clubs joined forces after the sale of Bowling Club in 2017, for $4.8-million.
(VISION ONLY)