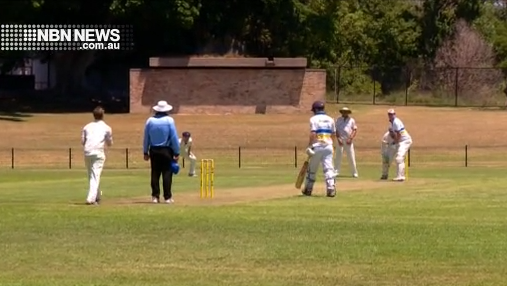 The Newcastle cricket comp is back for 2019, headlined by a close tussle between Hamwicks and Cardiff.
Hamwicks were 2 for 12 before Rhys Hanlon steadied the ship – he top scored with 65.
Partners proved hard to come by though – he and Ben Balcomb posted a 46 run stand, with Hanlon blasting spinner Aaron Bills.
At first it proved successful, but in the end Bills had one of his men – Balcomb sending a full-toss skyward, and even though there was a bit of confusion, the catch was held. and both fieldsmen saw the lighter side of their mix-up
After Day One, Hamwicks are 7 for 210.
Elsewhere, City were skittles for 86, with the Forster brothers taking all 10 wickets.
Aaron Wivell hit 165 for Wests.
Charlestown claimed first innings points against Belmont, the students are in a dominant position.
And how's this for an odd one – play between Toronto and Merewether was called off after just four balls, umpires deeming the pitch too dangerous due to being too wet.
(VISION ONLY)