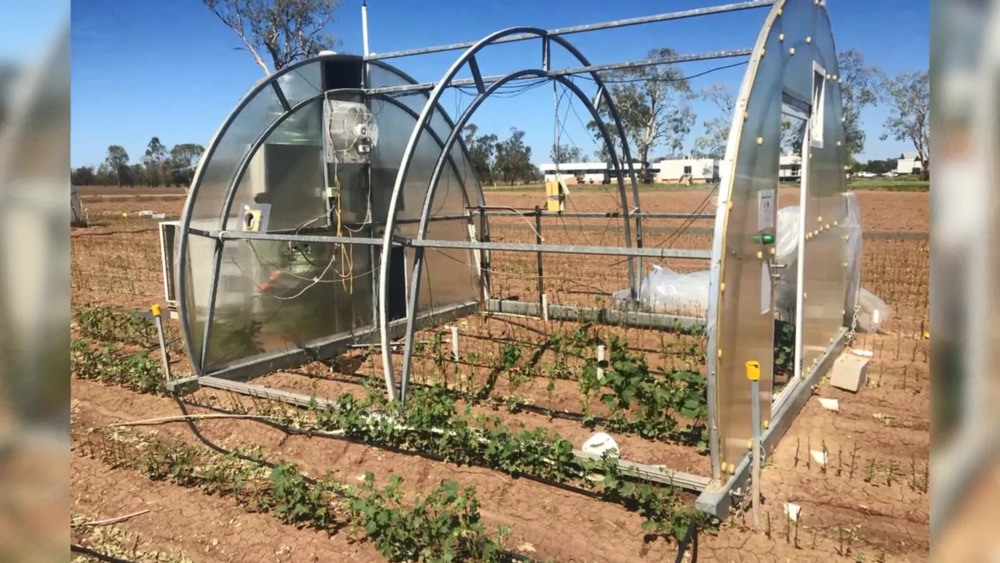 The future of a field-based cotton trial at the Australian Cotton Research Institute has been 'seriously compromised' after a fierce storm last month.
The Department of Primary Industries and CSIRO are planning their next steps, after wind gusts up to 150-kilometres-per-hour and hail damaged $2-million worth of infrastructure at the Narrabri site.
The storm also stripped the plants, and brought down power lines, cutting electricity to glasshouses and climate control systems.
However there is still hope the lab and glasshouse trials can bounce back, with the research directly impacting new varieties and production practices for producers.
NOTE: VISION ONLY