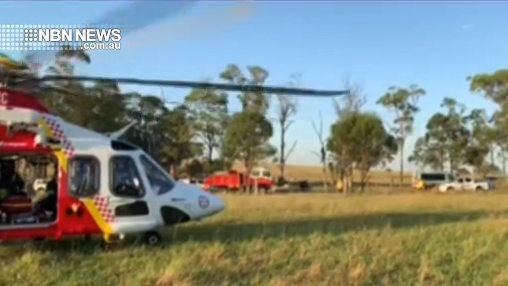 Two women are recovering in hospital after their car and a four wheel drive collided on Clarence Town Road at Brookfield, early this morning.
The accident happened at around 6 o'clock – their vehicle rolling onto its roof as a result of the impact.
One – a 45 year old – was flown to John Hunter Hospital in a serious condition, with chest and head injuries. The other was taken to the John, by road ambulance.
The four wheel drive's only occupant – a 24 year old man – suffered minor injuries.