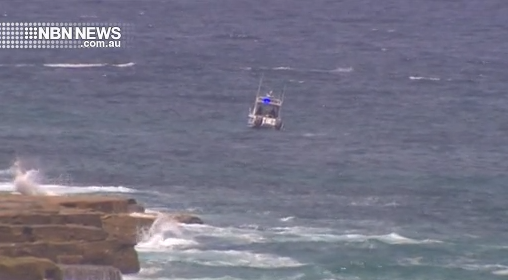 A paraglider has narrowly avoided a nasty crash in Newcastle, forced down onto rocks after launching from a seaside cliff.
The flyer, thought to be from Canberra, had just taken off from Strzelecki Lookout with a weak southerly breeze, but couldn't gain altitude.
He made a forced landing on the rockshelf at the Bogey Hole, unclipping his harness before being dragged into the sea by the canopy.
The man was later helped to safety.