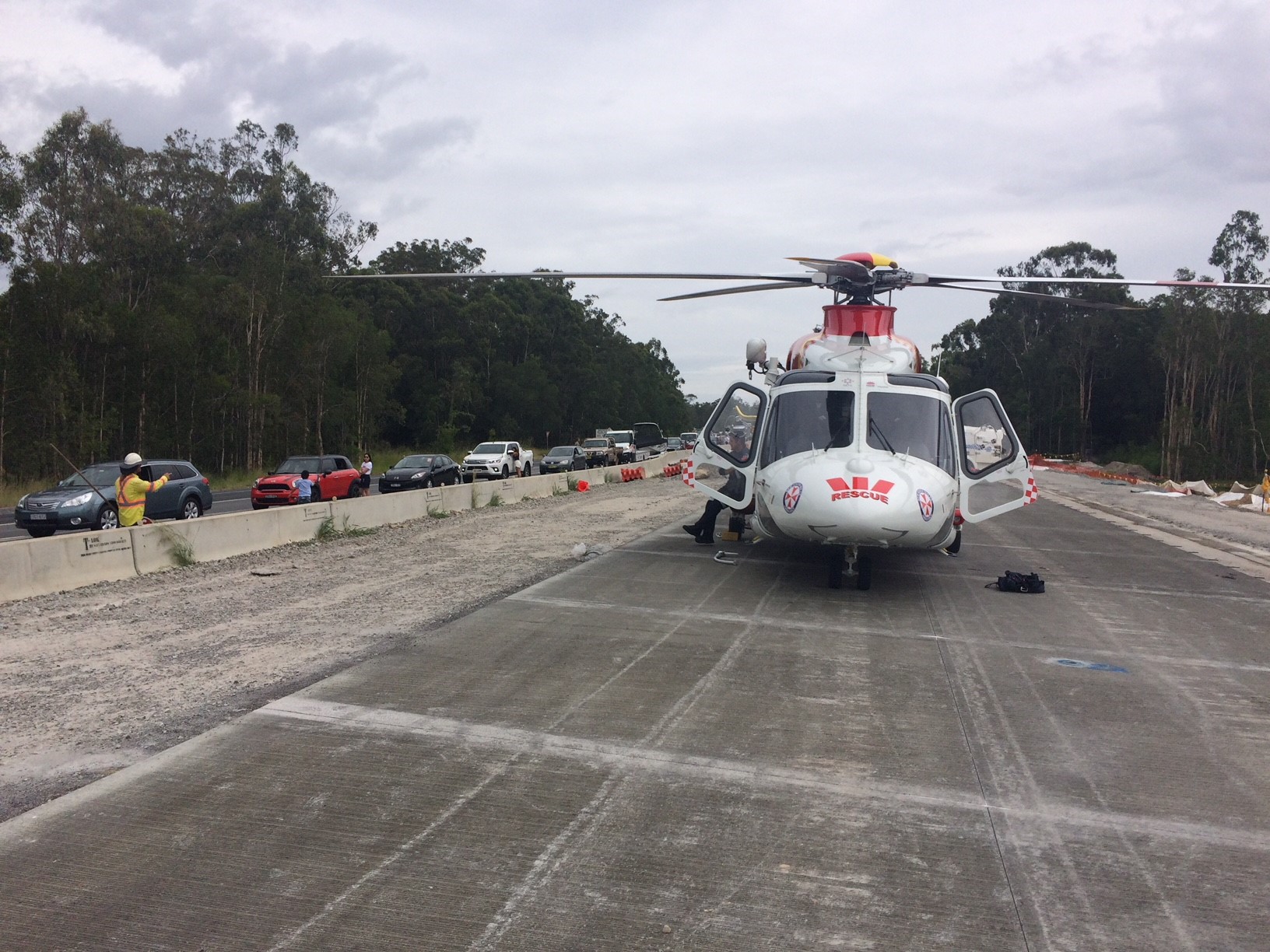 Delays on the Pacific Highway north of Yamba have eased, following a crash between a motorcycle and a car.
The accident happened at around 1 o'clock on Tuesday afternoon near the intersection of Tullymorgan-Jackybulbin Road.
The Westpac Life Saver Rescue Helicopter was tasked to the scene, and transported a 40-year-old to Lismore Base Hospital with multiple leg fractures.