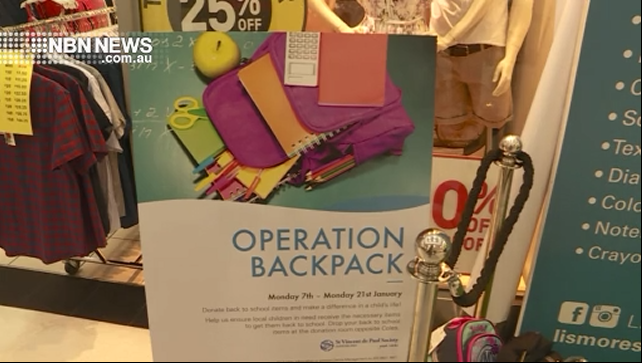 It's almost time for Australian kids to go back to school, and the cost of supplies can hurt their parents' hip-pockets.
That's why the Lismore Square has launched a new campaign, dubbed Operation Backpack.
The focus is on encouraging local shoppers to buy and donate school items.
Organisers hope they'll receive enough equipment and uniforms to help around 150 local families.
Anyone wishing to donate can do so at the Square until January 21.
(AUDIO IN PARTS)