Almost 500 people were treated for bluebottle stings on the Gold Coast over the weekend, as north easterly winds brought an influx of the jellyfish to the region's coastline.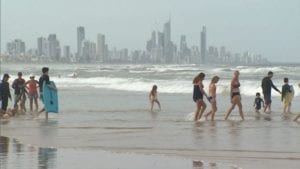 A number of beaches were closed, with 476 people seeking medical assistance after being stung.
Several people also required treatment from paramedics, after they suffered anaphylactic shock.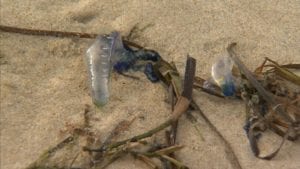 Surf Life Saving Queensland said that if stung, remove stingers, take a very hot shower and apply ice.