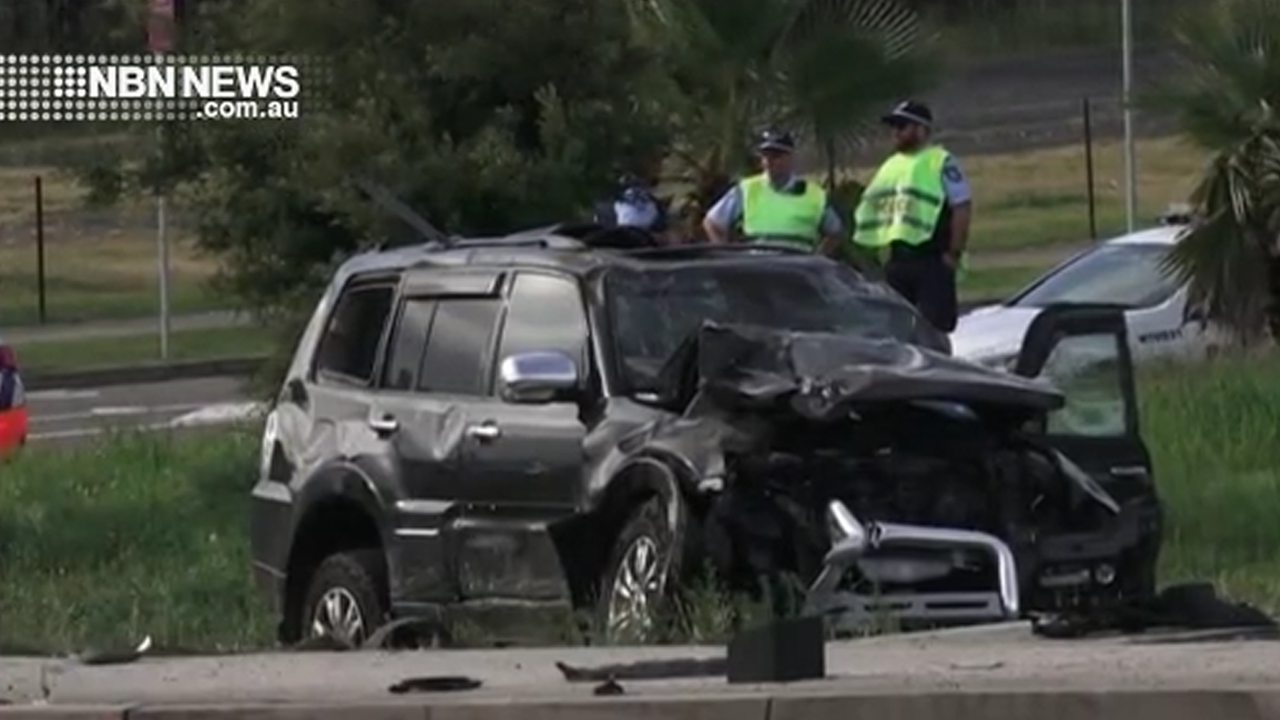 Three people remain under police guard in hospital, following a two-car crash on the Central Coast.
The trio were arrested at Hamlyn Terrace, just after 3:30 on Thursday afternoon, after the car they were travelling in collided with another car.
Earlier in the day, police say the three had threatened a woman with an axe before stealing her car at Ryhope, west of Lake Macquarie.
The vehicle, a Mitsubishi Pajero, was then spotted being driven erratically on the M1.
A pursuit was initiated, but stopped due to safety concerns.
It later collided with a vehicle at the intersection of Sparks and Minnesota Roads.
Two men, aged 32 and 20, along with a 22-year-old woman, were taken to Newcastle's John Hunter Hospital with minor injuries.
The driver of the second car was treated at the scene.