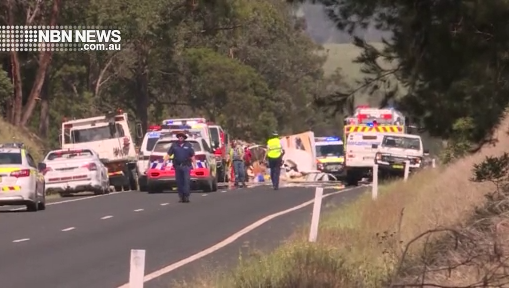 Crash investigators are still trying to piece together the moments leading up to a fatal crash east of Walcha yesterday.
It's understood a Tamworth family was travelling east on the Oxley Highway, towing a caravan when the vehicle left the road, and struck the guardrail before then hitting a tree.
Two occupants, a 72-year-old female and 38-year-old man, died at the scene.
While the driver, a 58-year-old man, and 38-year-old female passenger were flown to Tamworth Hospital, where they remain with non-life threatening injuries.
Three pets were also in the car at the time – one dog was killed, while another survived.
A cat is missing.
NOTE: VISION ONLY