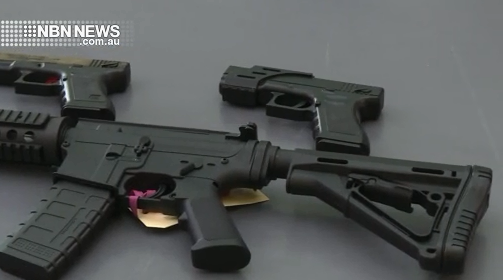 Police have seized three replica firearms on the mid-north coast, which are illegal in New South Wales.
The 'gel ball shooter,' which is similar to a paintball gun, is classified as a prohibited firearm because it resembles a real-life military style weapon.
Two replica hand-guns were also seized.
Police are urging anyone who may be in possession of these fake weapons to destroy them or surrender them to police.
(VISION ONLY – NO AUDIO)