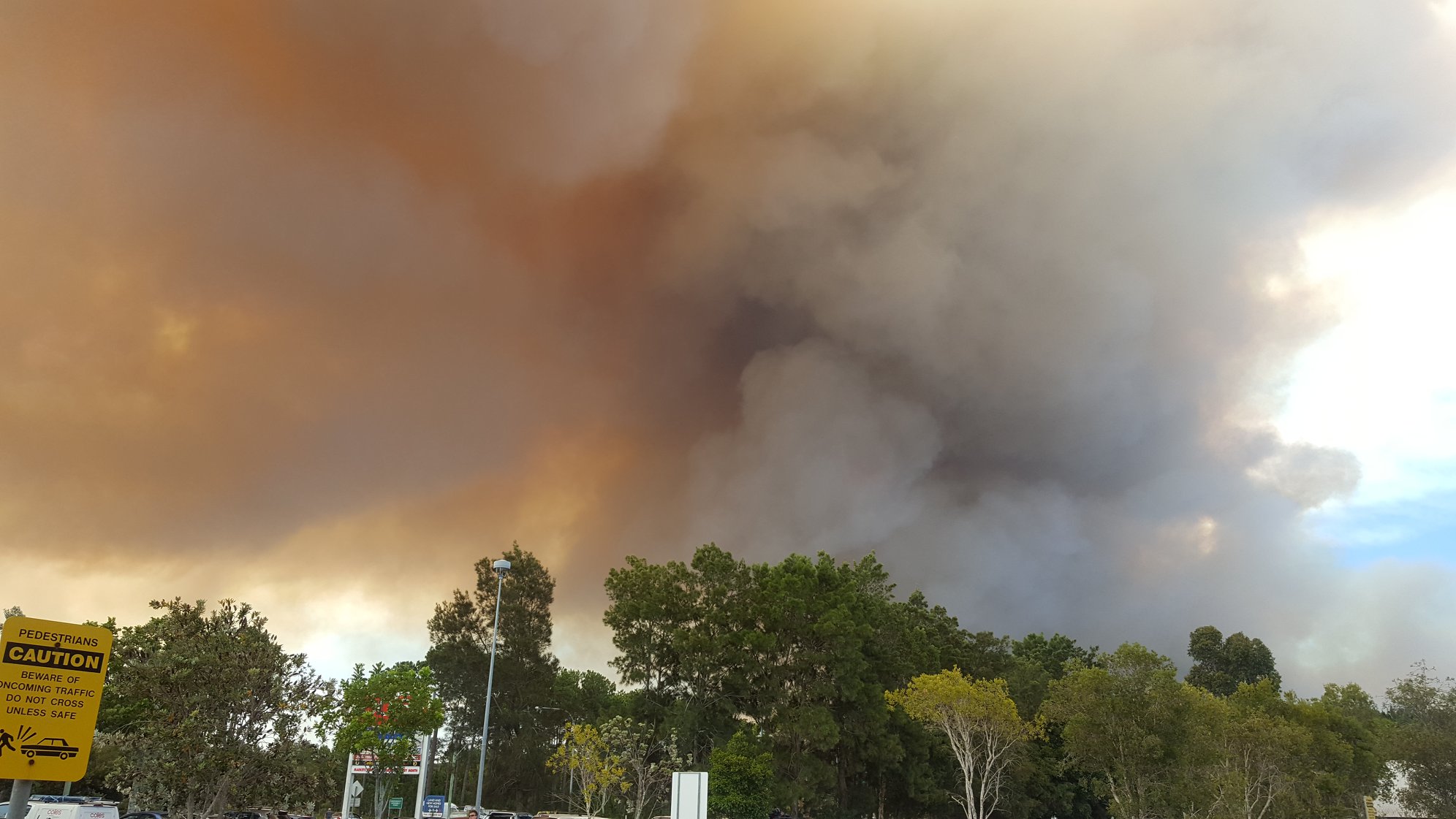 A scrub fire continues to burn at Tea Gardens north of Newcastle, but the Rural Fire service still has it at Advice level.
With the wind picking up, locals have reported the fire is getting larger.
The Rural Fire Service has been using heavy machinery to put in containment lines since the fire started in a tree plantation on Tuesday. Water bombing aircraft are also being used.
The RFS was hoping to have it contained this afternoon but is reassessing its position.
(PHOTO BY ROGER JOHNSON)