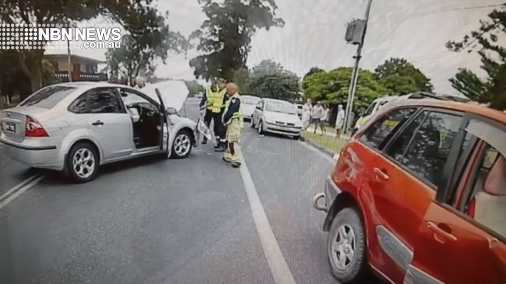 A P-plater has been caught driving more than four times over the blood-alcohol limit at South West Rocks.
The 41-year-old woman suddenly attempted a U-turn in front of an oncoming vehicle yesterday afternoon and crashed.
She failed a roadside breath test, her licence was suspended and she's due to appear in Kempsey Court on January 21.
A 64-year-old woman was taken to hospital for chest bruising.
(VISION ONLY – NO SOUND)