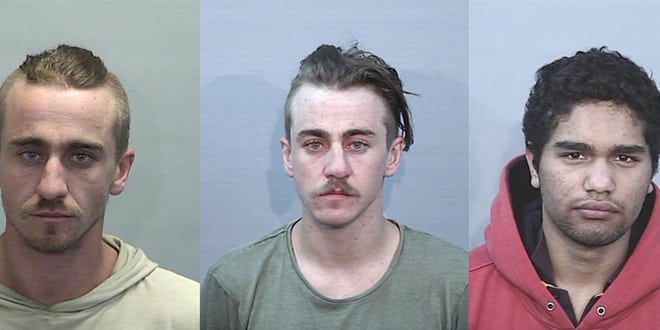 Police are seeking public assistance, to help locate three men wanted on outstanding warrants in the state's New England region.
24-year-old twins Liam and Rhys Hoynes, as well as 27-year-old Justin Duncan are wanted in relation to drug offences.
They are known to frequent Inverell.
Liam and Rhys are identical twins and described as being of Caucasian appearance, around 175cm tall, with a medium build, and brown hair.
Justin is described as being of Aboriginal/Torres Strait Islander appearance, around 177cm tall, with a solid build, and black hair.
Anyone who sees them is urged to contact Crime Stoppers on 1800 333 000.