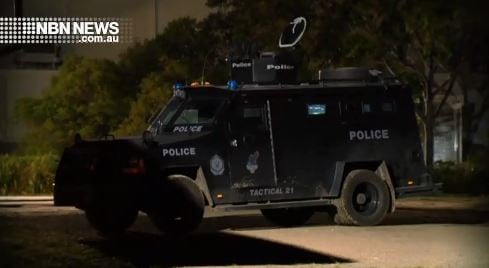 It was unrelated, but certainly drew attention.
Specialist police carried out a highly-visable training exercise at a nearby school yesterday evening.
Tactical response officers, backed up by rescue, weapons and surveillance teams, moved onto the St Pius the 10th High School grounds at Adamstown.
Police say such drills are designed to maintain a level of operational preparedness for specialist units.
(VISION ONLY)