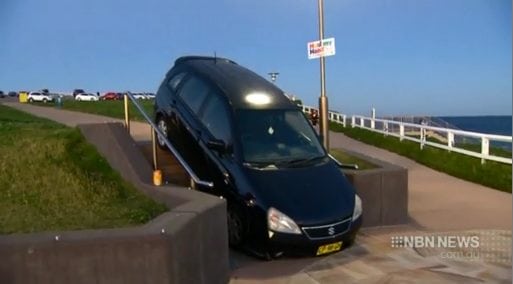 A runaway car created something of a spectacle at Bar Beach this evening.
The driver had apparently forgotten to engage the handbrake of the Suzuki, which was left in the carpark.
It jumped the gutter and went 50 metres down a pathway, coming to rest on a flight of stairs.
Thankfully, no one was injured.