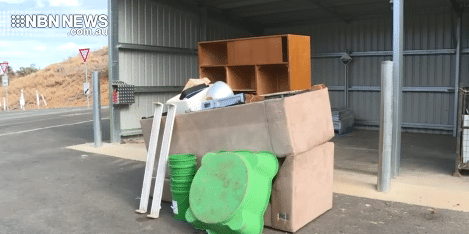 It may be winter, but Tamworth Regional Council is urging residents to do a little spring cleaning ahead of next week's bulky household waste collection.
Tamworth, Attunga, Moonbi and Kootingal will be first on the list – when the collection gets underway from Monday.
"There's no recycling service, so everything will go to landfill. So people should be mindful of that. If they want to recycle things, they should bring it to the landfill and it can be recycled here."
Items like fridges, tyres, gas bottles, paints or oils are unsuitable for the collection.
If prohibited items are left kerb-side, it's then up to residents to ensure they're properly disposed.
"There'll be a letter sent to people if it's not being picked up or a notice left on the waste and if you don't bring it in by a certain period of time, fines could apply."
(VISION AND AUDIO IN PARTS)