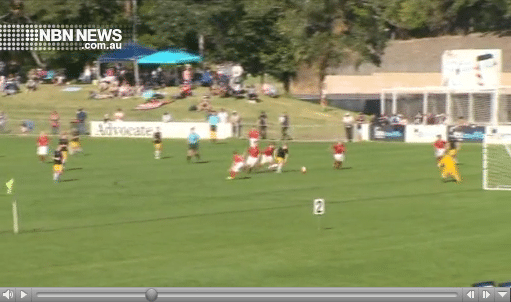 Hundreds of young football players from across Northern New South Wales have been in Coffs Harbour over the weekend, taking part in the boys state championships.
The 11 and 12-year-olds have been focusing on skills development and received some expert coaching, all while competing against some of the state's best junior players.
"they get to play in a very well organised tournament at a fantastic venue, obviously that in itself is very rewarding for them, very satisfying" (ends: very satisfying, runs: 13 secs)
There was a big emphasis on encouraging young players to play possession-based football as opposed to simply looking to win games.