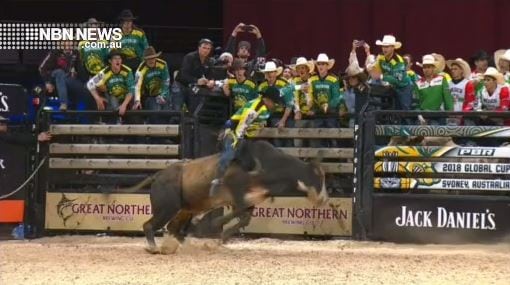 And finally, Team Australia has just missed out on claiming the second leg of the Professional Bull Riders Global Cup.
Featuring three Hunter riders – Cliff and Lachlan Richardson and Cody Heffernan – the Aussies were chasing down Team Brazil on the final night in Sydney.
Despite a monster ride by Nathan Burtenshaw, the green and gold team fell three quarters of a point short of keeping the trophy on home soil.
The win went to the other green and gold outfit – Brazil.
Note no audio