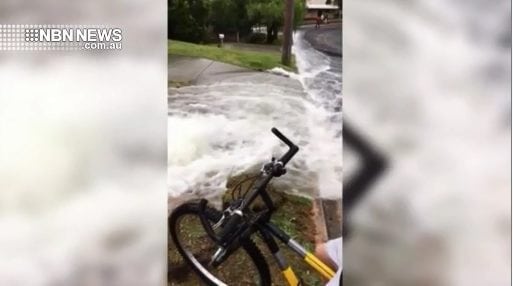 A street in North Avoca resembled a river yesterday afternoon, as a water main ruptured due to heavy rain.
The overflow occurred on Surf Rider Avenue just before 5pm, with council crews working through the night to repair the break.
It's the second water main break in the suburb in less than a month.
Thankfully, no homes were damaged.