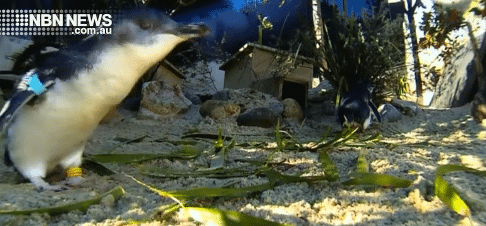 The little blue penguins on the Mid North Coast are preparing for motherhood.
Three couples in Coffs Harbour have paired up and are busy building their nests ahead of mating season.
While penguins usually mate for life it's not a hard and fast rule, with penguin romances at Dolphin Marine Magic providing plenty of amusement.
The penguins are expected to lay in the coming weeks, with the chicks to hatch around 35 days later.