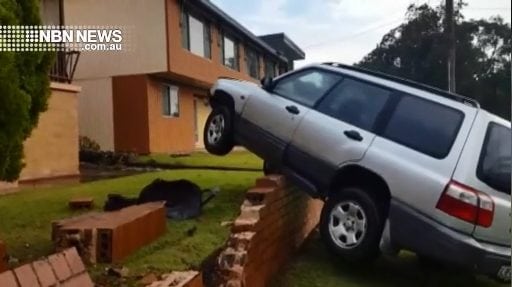 Wet and slippery conditions have seen a spate of minor road accidents in the Hunter.
At Coal Point, a car left Skye Point Road, mounted an embankment and hit a fence, before being left suspended in the frontyard of a house.
The crash happened just after nine o'clock this morning.
A young learner driver and his father – the front seat passenger – weren't injured.