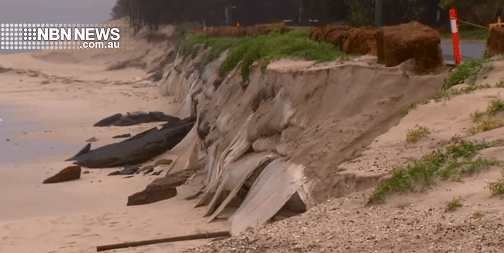 The monster surf and swell over the weekend caused erosion at Stockton Beach, as land at the back of a childcare centre crumbles into the ocean.
The waves also undercut the road at Winda Woppa, near Hawks Nest.
"The high seas have done the damage – Saturday it was just pounding, pounding and pounding… There was a really serious swell happening."
A five-metre section of The Boulevard has been closed, due to erosion.
(AUDIO IN PARTS)