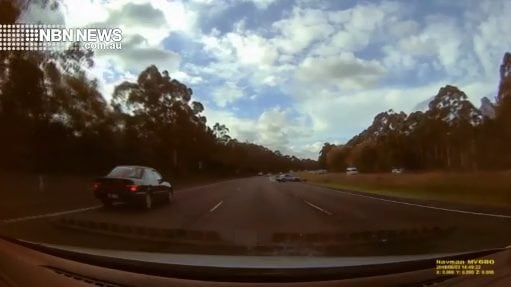 VIDEO: ANDREA PERET
Vision has emerged of the moment a car, lost control and spun off the M1 on the Central Coast.
The footage, shows the car travelling north near Tuggerah, when the driver loses control – sending the car spinning – and into the median strip.
Amazingly no other cars were caught up in the incident.
It's not known whether the driver was injured.