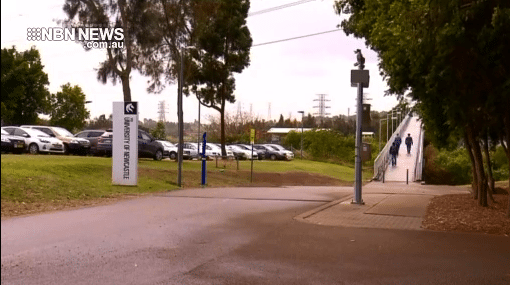 A teenager has been robbed at knifepoint at the University of Newcastle.
The 18-year old was approached by a man and woman while walking to Warabrook Railway Station at around 8:30 last night.
Police say the pair first spoke to the victim before pulling out a knife and demanding his wallet and phone.
They then took the teen to a nearby ATM to withdraw cash.
The man is described as having a solid build, short hair and a beard… while the woman had dark hair and was wearing a hoodie.
(VISION ONLY)