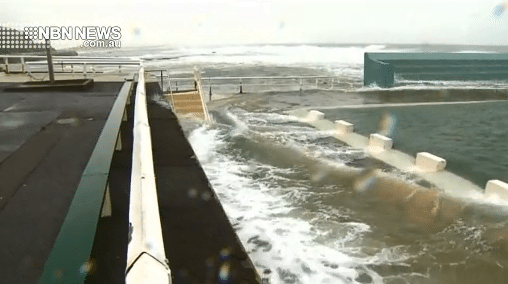 It's not just shipping on alert on our coast this weekend.
Newcastle Baths copped a battering in big seas today and will be closed until the end of Sunday.
The city's beaches will also be closed.
The forecast is for damaging surf, abnormally high tides and a strong southerly swell…
Gavin Morris will have all the details, later in the bulletin.