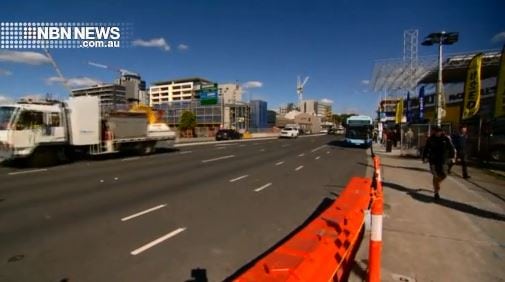 We're being told traffic headaches, caused by light rail construction in Newcastle's CBD, are almost at an end.
But the situation's going to get worse before it gets better, with Stewart Avenue to close over the next three weekends.
During that time, the last few metres of track installation will take place, with crews working around the clock to complete the equivalent of a month's worth of work.
This week, Stewart Avenue will be closed from 9:30 tomorrow morning, until 5am Monday.
(VISION ONLY)