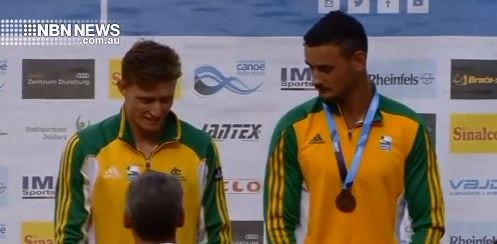 Avoca's Riley Fitzsimmons and his K2 partner Jordan Wood overcame have a sluggish start to claim a second bronze medal at the World Cup in Germany.
At the half way stage of the 500 metre sprint, the Australians were a boat length behind the Canadians, and had plenty of work to do.
But the pair stormed home in the closing stages….narrowly missing gold.
It's the perfect hit out ahead of the World Championships to be held in Portugal in August.