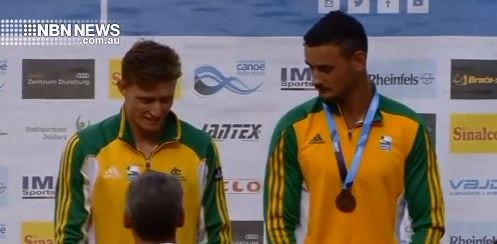 Avoca's Riley Fitzsimmons has taken bronze at the ICF Canoe Sprint World Cup in Germany.
The 22-year-old and his partner, fellow Aussie, Jordan Wood, finished third in the K2 Men 1000 final overnight.
The Rio Olympian will be hoping to add another podium finish to the Duisburg meeting, when he and Wood contest the K2 500.
(Vision courtesy of International Canoe Federation)