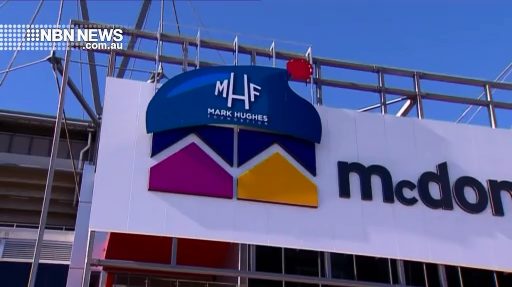 Support for the Mark Hughes Foundation reached new heights today, with McDonald Jones agreeing to temporarily rename the Knights' home ground 'Beanie for Brain Cancer Stadium', ahead of the clash with Cronulla on Sunday.
"Bill McDonald, Nathan Thurston and the team, they just can't do enough for us. They just get local community, they just want to help and I'm a very proud Knights ambassador. Phil Gardiner and all the Knights are right behind this."
Beanies will be on sale at the ground, while the Knights will wear special jerseys, which will be auctioned off to raise money for the foundation.
"We have a brain cancer care nurse at John Hunter and she does a wonderful job assisting families and patients."
"We're setting up two brain cancer hubs in Newcastle and one in Sydney that are going to give researchers all the resources at their fingertips."