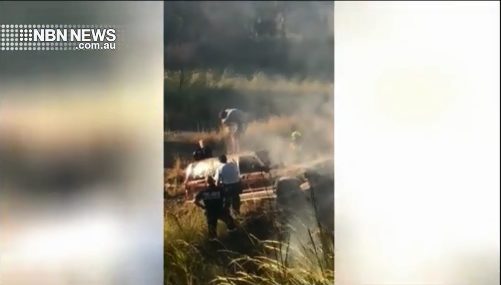 A 20 year old man has been charged with numerous offences following a tense stand-off on top of a burning car in Lake Macquarie.
About 4pm yesterday fire and rescue NSW officers were called out to a car fire in bushland on Croudace Road, Tingira Heights.
Emergency crews were forced to call in police after the man allegedly refused to get down from the burning vehicle.
Officers used capsicum spray on the man after he allegedly sprayed them with paint .
He was eventually arrested and charged with several offences including assaulting police, lighting fire and resisting arrest.
The Marks Point man will front court today.
Note no audio