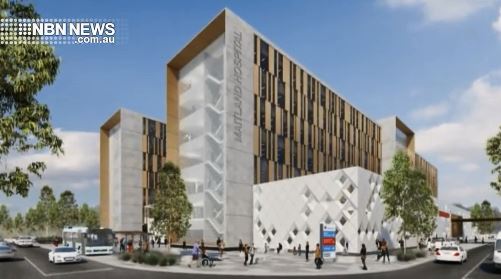 The state government has released a revised look at the new Maitland Hospital.
The $450-million facility will be build at Metford, and include a range of major services.
Ground works have begun at the site – the community is invited to view the design at an information desk in Stockland Green Hills, on Saturday week.
(VISION ONLY)