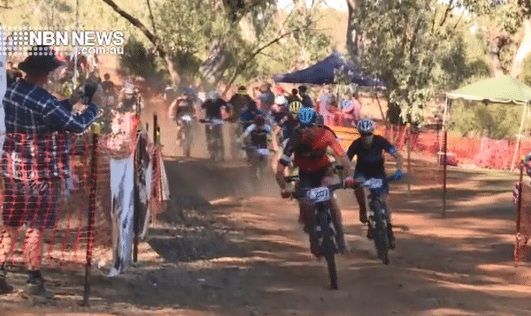 Down-hill dare-devils took to the Tamworth Mountain Bike Park course today, for the five-hour 'Smash the Mountain' race.
The flag dropped on the endurance event just after 9am, with individual riders and teams aiming to clock-up as many laps as possible within the time-frame.
It's the first time Tamworth Mountain Bikers has hosted such a race, in what was bound to be a survival of the fittest.
PLEASE NOTE: AUDIO UNAVAILABLE.