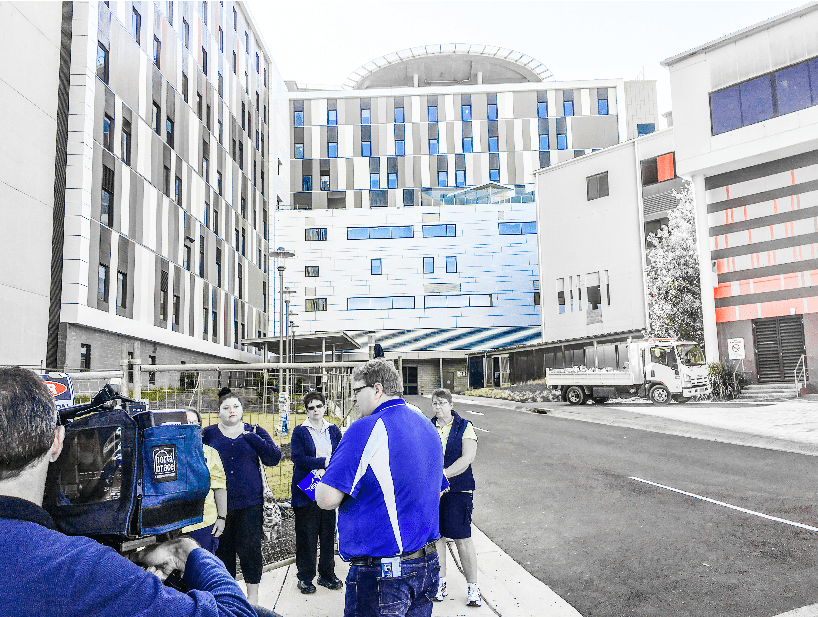 A fire at Gosford Hospital yesterday has sparked concern for staff who work in the new redevelopment site… yet are unaware of evacuation procedures.
Health Services Union members protested outside the hospital today, demanding staff be immediately explained how to navigate the site.
However, Central Coast Local Health Distract says most staff have received the necessary orientation training before relocating.