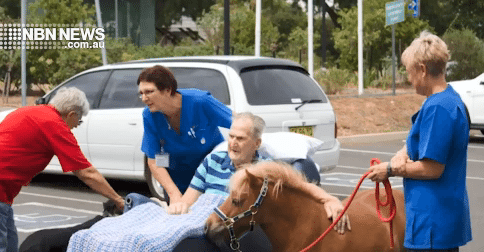 Animal lovers and those with soft hearts, brace yourselves: Hunter New England Health has shared the heart-warming – and extremely touching – farewell of a man from Manilla.
A man of the land from the country town, Max badly missed his four-legged friends while in hospital.
Nurses could see his condition was deteriorating and organised for his dog and pony to visit for a final goodbye.
Sadly, Max passed away just days later.
NOTE: VISION ONLY