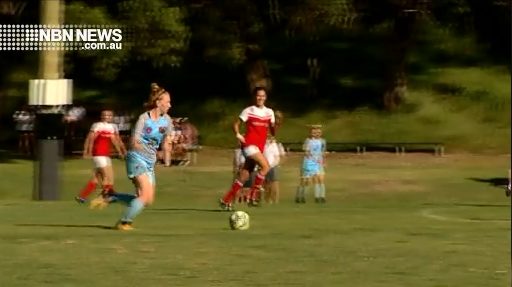 In round six of the womens premier league, a big win to New Lambton over Thornton – Carson McGovern with a brace for the Eagles.
Warners Bay prevailed over Merewether.
In the grand final rematch – last year's winners got off to the perfect start.
Jamee Ellis with this long range effort to open the scoring for Merewether.
Warners Bay hit back from the spot.
Before the break, a Kate Lyddiard shot deflected off Nicki Jones…and Warners Bay had another.