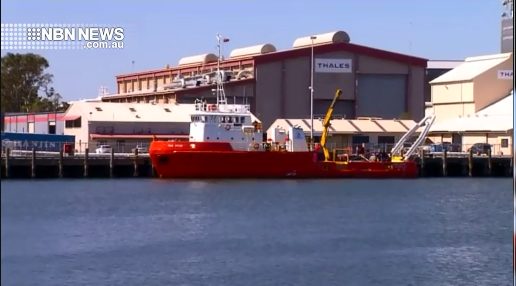 The specialised vessel which will carry out seismic testing off Newcastle's coast, is now docked in the harbour.
On Sunday, the crew of PNG Pride will begin searching for gas and oil in a 12-square kilometre area, 30-kilometres offshore.
The ship will send regular sonic blasts into the seabed as part of the seismic survey, which is set to take around three to four days.