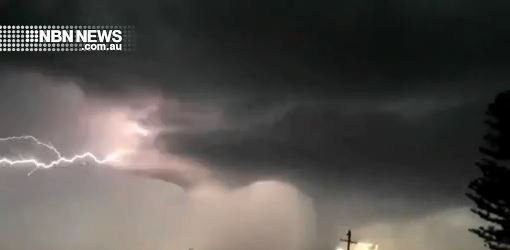 An intense series of thunderstorms rocked the Central Coast overnight, with Gosford recording almost 30 millimetres of rain in the space of half an hour.
Close to 4000 homes were left without power, the SES responding to 18 calls for help.
On Asca Drive at Green Point, a lightning strike brought a tree down on two homes, causing only minor damage.
But a pine tree out the front has been left with an obvious war wound.
(no audio)