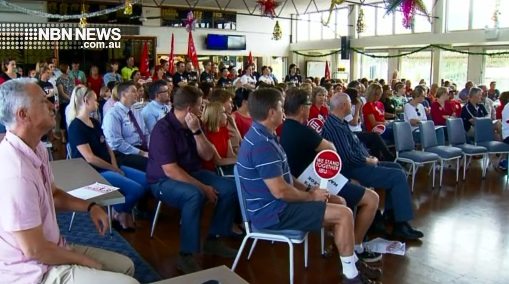 In the Hunter, around 1,000 Catholic school teachers and support staff are taking part in the strike action.
A meeting at Mayfield this morning drew close to 300 people, discussing the disputed enterprise agreement.
A separate gathering took place in the Upper Hunter.
For some schools, the half-day of disruption will come tomorrow – schools say students will be supervised.