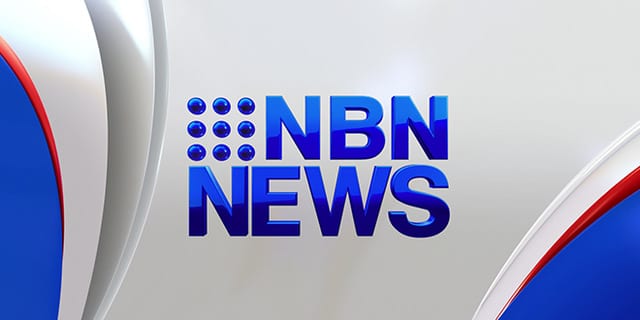 Medical research shows what can be considered as evidence of the illness in the Hunter Valley, stemming as far back as the early 1980's.
Something that doesn't sit well with sufferers fighting for recognition of their struggle.
What Correna Chenhall has survived, can only be described as horrific.
She lost five years of her life to Lyme Disease – after waking up one morning, paralysed.
"the pain was just indescribable – you can't begin. You can't begin – to imagine the pain."
The mother of two says she contracted the disease from a tick bite in bushland opposite her home in the Lake Macquarie suburb of Dudley.
It's a claim that's becoming more prevalent across the Hunter, and goes against many doctor's beliefs – that the disease does not exist within Australia.
That's despite medical research from as far back as 1980 documenting that an illness referred to as 'lyme arthritis' was present in the Hunter Valley.
The article published in the Medical Journal of Australia, discusses how a 21 year old labourer from Branxton developed classic symptoms of Lyme disease after being bitten on the leg by an insect – and that by 1982, six cases of a rash linked to the illness had been identified in the region. And it's knowledge like that, that has sufferers frustrated.
"there's actually like lots of cases, like I have been contacted by people in Charlestown and Gillieston Heights who just don't speak up because no-one believes you"
And it's knowledge like that, that has sufferers frustrated.
NBN News has been made aware of almost 50 locals from across the Hunter who have been diagnosed with the disease.
Many, say their illness was set off by a tick bite received in the Awabakal Nature Reserve in Dudley and the nearby Glenrock State Conservation Reserve.
Professor Tim Roberts from the University of Newcastle has been following the claims, and says research indicates Australians are contracting the disease here.
A group working here in Newcastle with prof richard barry in the 1990s was able to isolate and grow a borellia strain that was here
Exactly how many Australian's suffer with the debilitating illness is unknown, because public health officials don't collect statistics.
The Lyme Disease Association of Australia is taking matters into its own hands, collecting bi-annual statistics of those infected.
This map shows the number and location of confirmed cases.
While this displays where the individuals were bitten by a tick.

Professor Roberts claims testing for Lyme Disease in Australia is flawed- and that if pathologists were to search for a gene shared by all forms of the Borrelia bacteria, rather than one present only in a specific, recognised strain- the cause would most likely be detected.
As a result, many tests conducted in Australia come back negative – when the patient really does have Lyme Disease.
However the Royal College of Pathologists of Australasia has warned some results acquired overseas cannot be relied on, claiming many of the laboratories are not accredited to diagnose the disease.
A stance almost comical for those living with the illness.
But researchers could be a step closer to uncovering what's causing people to become ill here in Australia.
Just last week, findings published online revealed evidence of a relapsing fever Borrelia species in Australia.
While further investigation is needed – it's generated hope across the country.
Tomorrow night – why the Federal Government won't yet acknowledge the disease in Australia – and what it's doing to learn more.
Read more here about what is Lyme disease and recognise the early and late stages of symptoms.
Read Professor Tim Robert's article on Lyme Disease here