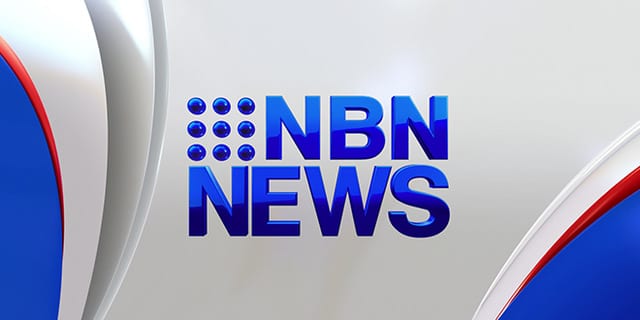 The views and opinions expressed in this article are those of the authors and do not necessarily reflect those of NBN News or affiliates.
Catherine Henry is a Newcastle solicitor practising in health and medical law. She chaired a public forum on the Zoe's law amendment in Newcastle this month.
It's crunch time in the battle for Zoe's Law. The controversial bill, which aims to introduce the concept of 'foetal personhood' into NSW law, is set to be debated in the NSW Upper House on Thursday 7 March 2014.

If Zoe's Law gets passed, it will fundamentally change the way our law operates – limiting a woman's right to choose and threatening the livelihood of doctors who terminate pregnancies.

Zoe's law is so named in recognition of the baby of Central Coast woman, Brodie Donegan. Ms Donegan was badly injured when hit by a motor vehicle in 2009 and suffered severe physical injuries. She was 32 weeks pregnant at the time and the baby was born stillborn.

The driver could only be charged with the damage she caused to Ms Donegan because there was no separate offence for injuring an unborn foetus. Outraged by this lack of legal recognition, Ms Donegan made it known that she wanted the law changed.

Coming to the rescue was outspoken NSW politician, the Reverend Fred Nile. The Christian Democrat leader proposed changing the Crimes Act so that foetuses were recognised by the law. But when he revealed his proposed amendments, which included an offence for negligent behavior to a foetus, Ms Donegan recognised that Rev Nile had a wider agenda, and she withdrew her support.

"We want nothing to do with abortion," Ms Donegan said at the time.

Brodie Donegan's local MP, Chris Spence MLA, was introduced to the case by other MPs wanting to have the concept of foetal personhood recognized within NSW law. He introduced a watered-down version of Rev Nile's proposed law back into parliament as a private member's bill. And Zoe's Law mark 2 won over the support of Ms Donegan as well as a substantial majority of the NSW Lower House when it went before it in late November last year.

While the bill doesn't go as far as Rev Nile's proposed laws, it still introduces into NSW law a new offence of committing grevious bodily harm against a foetus. And, while at first glance this might represent a compassionate response to a tragic situation, passing it would open up a veritable minefield of legal ramifications that in themselves could cause more trauma and injustice. Most significantly, many experts fear that the concept of foetal personhood is likely to pit an expecting mother against the foetus under the law.

That's certainly the view taken by Hannah Robert, a Melbourne-based academic who lost a foetus at 20-weeks as the result of a car accident.

"Once the foetus is defined as a legal person, the law has a direct relationship with it, and the mother's consent becomes irrelevant," Ms Roberts wrote in the online current affairs publication The Conversation. "She becomes invisible in the eyes of the law, despite the physical realities of pregnancy meaning that any interaction with the foetus necessarily involves her."

For evidence of this we only need look at what has happened in a number of states of the US where foetal personhood has been recognized. There, women have prosecuted for perceived risky behaviour during pregnancy, such as smoking, drinking and taking drugs. In Utah, one pregnant woman was charged with murder after she refused an emergency c-section and one of the twins she was carrying was still born.

After all, when a foetus enjoys the same rights as a living person, where do you draw the line?

The drafters of Zoes law have included an exemption for 'medical procedures'. But the Crimes Act doesn't even define what is meant by the term "medical procedure". So if the Bill is passed, lawyers will have to argue about what constitutes a "medical procedure" and it will most likely become the main contested area under the new law. In other words, doctors will constantly have to justify why they performed an abortion on a patient.

Many doctors are likely to think it's not worth the effort at all, so women who want to terminate a pregnancy will be forced to go inter-state or take riskier options.

Because of this ambiguity in Zoe's Law, almost every reputable legal and medical group is strongly opposed to it. This includes the Australian Medical Association, the Royal Australian College of Obstetricians and Gynaecologists, Women's Health NSW, the Law Society of NSW, the NSW Bar Association, the Women Lawyers Association of NSW and the Women's Legal Service of NSW.

Each of these groups believes that the bill is legally unnecessary and likely to cause confusion, ultimately punishing the people it was designed to serve.

After all, if the goal is to recognise the loss without exposing women and medical professionals to the risk of prosecution, there are far simpler and clearer ways to go about it.

For instance, Hannah Robert (the woman who has been involved in a similarly tragic situation to Brodie Donegan) suggests that politicians consider a new and more defined offence of forced pregnancy loss, which would still acknowledge a family's suffering without threatening women's reproductive rights. Another alternative is to deal with the issue outside of the Crimes Act altogether, which has been the approach taken in some European jurisdictions.

Whatever the right answer is, it's certainly a very different solution than the one proposed by Zoe's Law. As it stands, the bill is simply a case of using a tragic situation to give legal effect to the agenda of those whose only goal is to deny women the right to choose.
If you belong to a community group or organisation and wish to have your point of view published, please contact our web producer at gsmyth@nbntv.com.au