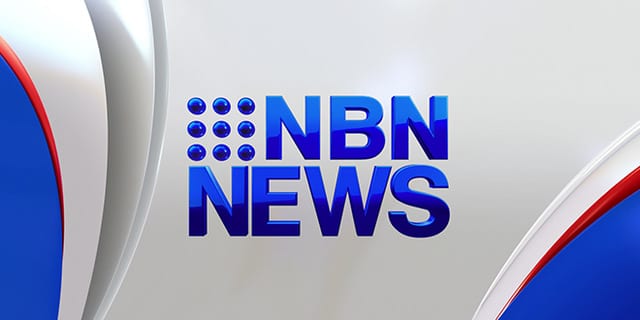 The analogue transmission, that has been broadcasting NBN Television for 50 years, has been switched off.

At 9am the VHF Channel 3, which started broadcasting in 1962, has been turned off in northern New South Wales as the country moves to digital transmission.
"While today marks the end of an era it is also a significant day as it highlights the opportunities that digital broadcasting technologies has brought and will continue to bring to the television industry, our organisation and importantly to our viewers throughout the region." NBN Television's CEO Deborah Wright said
Long serving technicians are also reflecting on today's switch at Mount Sugarloaf.
NBN's Paul Lobb caught up with broadcast engineer George Hird earlier in the year and asked how he'll feel when it comes time to switch off.
"We fought a long time to keep NBN 3 operational. There were some times when they wanted to move the channel to UHF. Around the time of aggregation they wanted to move us to UHF but we persevered to stay on channel three because of the coverage and that's the channel we were allocated back in 1962, so it'll be very difficult to turn it off and say that's the end of it."
For more of George Hird's interview and a look back at how the signal made it to our living rooms click here.
The areas affected will be most of NBN's broadcast area, including Newcastle-Hunter, New England (Tamworth, Armidale, Moree, Gunnedah), Mid North Coast (Coffs Harbour, Port Macquarie and Taree) and the Far North Coast (Lismore and Byron Bay).
Gold Coast and the Central Coast will turn off in 2013.
TO CONTINUE WATCHING NBN
To watch NBN viewers will need a digital television or a set top box connected to their old television.
In some cases viewers might need to have their antennas looked at by a professional installer to determine if it will need to be re-pointed.
FOR MORE INFORMATION
The Department of Broadband, Communications and the Digital Economy has an information line setup for the switchover, 1800 20 10 13 (8am-10pm, 7days).
www.digitalready.gov.au
The government has setup a Household Assistance Scheme (HAS) that provides free assistance for digital conversion to some households. The viewer can check if they are eligible by visiting www.digitalready.gov.au and click on the 'Govt Assistance' tab.